Restorative Dentistry in San Francisco
---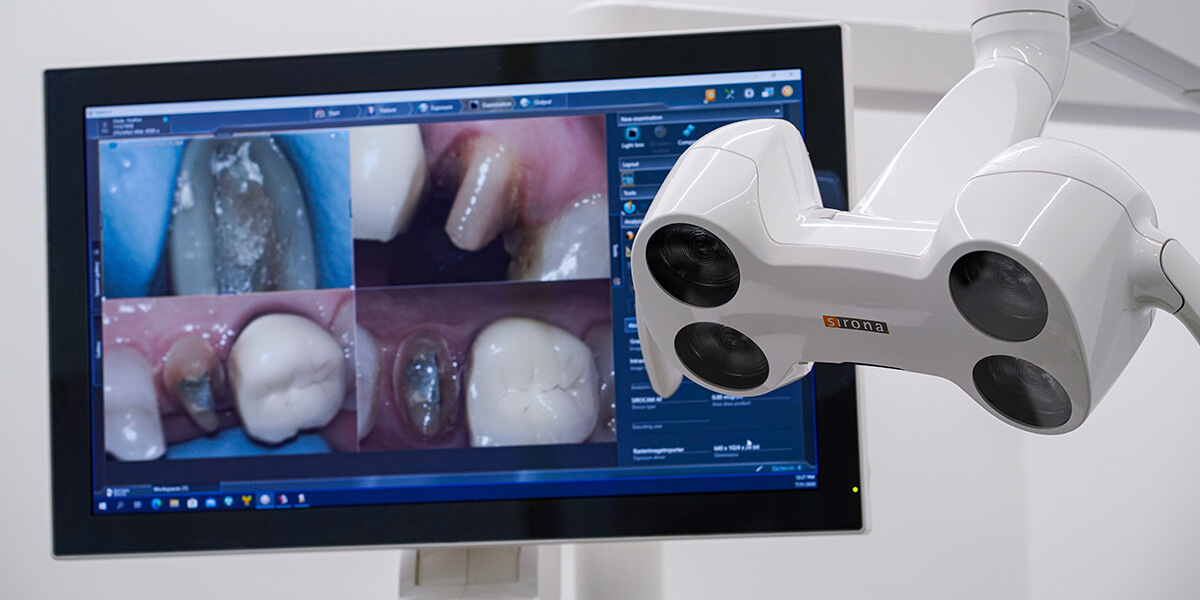 ---
San Francisco Dental Wellness provides restorative dentistry in San Francisco, CA. Call 415-781-1944 to learn more and schedule an appointment.
---
What Is Restorative Dentistry?
---
Restorative dentistry includes any procedure that improves the strength, appearance, and function of a tooth that is compromised by damage or decay. Restorative procedures at San Francisco Dental Wellness are always conservative, which means we aim to keep as much of your original tooth as possible.
---
Procedures Offered
---
Biomimetic Dentistry is defined as the reconstruction of teeth to emulate their natural biomechanical and esthetic form and function. Simply put, biomimetic dentistry means to copy what is life-like. With biomimetic dentistry, only the damaged and decayed part of the tooth is removed and the final restoration is bonded to the remaining healthy natural tooth structure. Biomimetic restorations include stress-reduced direct composite restorations and porcelain/composite inlays and onlays that restore the biomechanics of broken and damaged teeth.
When restoring damaged, broken, and decayed teeth, the goal is to return the tooth to its original strength, function, and esthetic. Biomimetic dentistry accomplishes all of this in a conservative approach with strong and attractive results.
---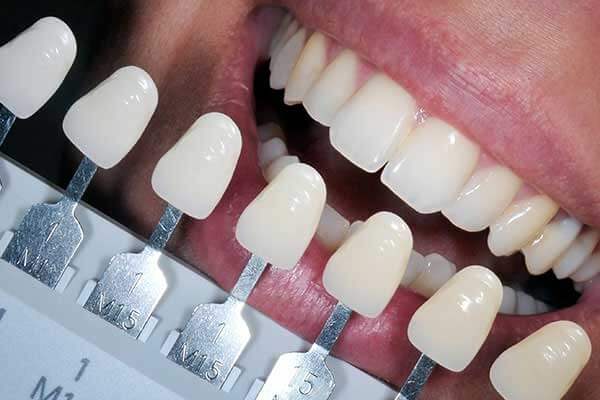 ---
Composite fillings use tooth-colored material to restore teeth with cavities and maintain a natural appearance. Once the decay is removed, the tooth is filled with a composite material which is then cured using a specialized light to harden the material. Composite fillings can be done in one visit.
---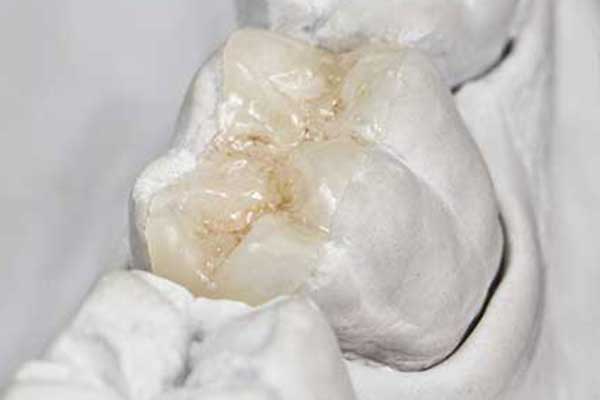 ---
An inlay or onlay is a partial crown restoration that can be placed when there is not sufficient tooth structure to support a filling but enough tooth structure left that a full crown is not needed. Inlays/onlays are made of porcelain or gold, and they aesthetically and functionally replace the missing tooth structure.
---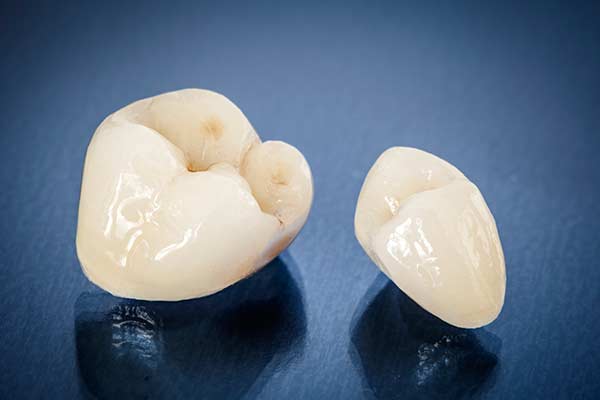 ---
When a tooth has more decay or damage than a filling can repair, a dental crown is recommended. Modern dental crowns are made with materials that are strong, durable, and virtually indistinguishable from a natural tooth.
---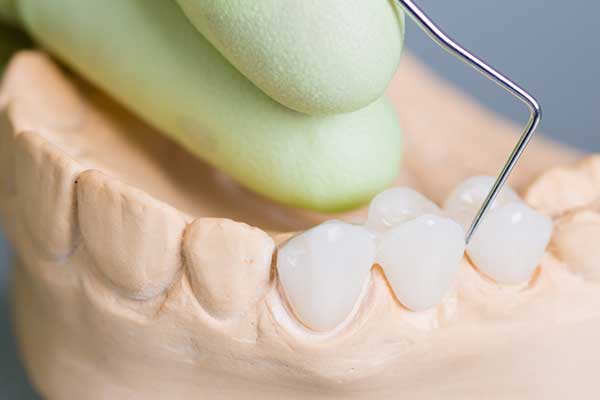 ---
Bridges can be used to replace a single tooth or a group of adjacent teeth. While there are many different types of dental bridges, they are all held in place by abutments, which attach your bridge to neighboring teeth or dental implants.
---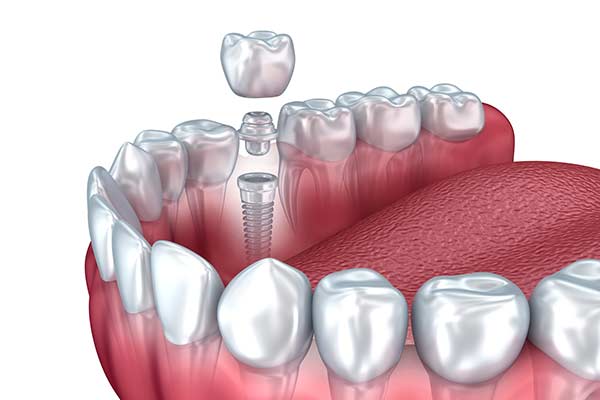 ---
Dental implants are the only restorative solution for missing teeth that addresses the effects of tooth loss both above and below the gum line. In terms of appearance, feel, and function, dental implants are the most like your natural teeth.
---
Dentures
---
We provide custom-fitted dentures for your comfort and a natural-looking appearance.
There are several different types of dentures:
Full or Partial
Removable or Fixed
Traditional or Implant-Supported
---
Why Choose San Francisco Dental Wellness?
---
San Francisco Dental Wellness specializes in restorative dentistry. These treatments blend art and science to create restorations that look, feel, and function much like your natural teeth. We use the most up-to-date equipment and materials to ensure that your dental work will last for years to come.
---
FAQs
---
What are restorative dental procedures?
Restorative dentistry procedures include any treatments that replace missing teeth or repair damaged teeth.
How long do white fillings last?
White fillings have a seven-year average lifespan, but they can last considerably longer with regular dental cleanings, examinations, and good oral hygiene practices.
Are white fillings safe?
White fillings are very safe and have been used in dentistry for many years. They're made with a non-toxic biocompatible resin.
Which is better, a filling or a crown?
The answer to this question depends on your dental needs. Because a filling is more conservative, it allows us to preserve more of your natural tooth. That said, a filling may not be able to restore normal strength and function if your tooth has significant decay or damage. A crown is a better solution in these situations. While you may prefer a dental filling to a crown, we recommend crowns if we think a filling won't sufficiently restore your tooth.
---
Call 415-781-1944 to learn more and schedule an appointment.